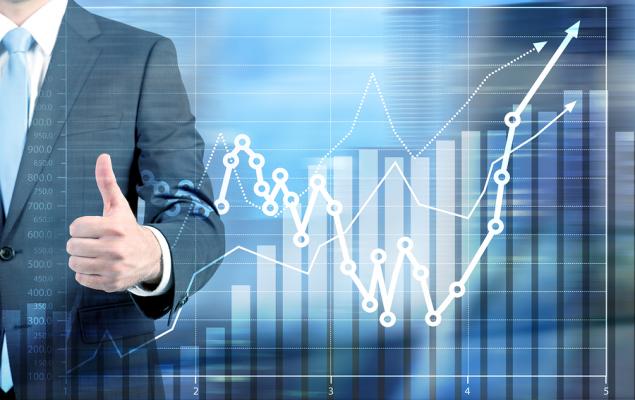 (1:30) – What Are REITs and What Are The Benefits?
(6:45) – Specialized REIT ETFs
(12:50) – Pacer Benchmark Data and Infrastructure Real Estate ETF: SRVR
(17:35) – Pacer Benchmark Industry Real Estate ETF: INDS
(23:40) – Pacer Benchmark Real Estate ETF: RTL
(27:10) – Episode Roundup: Podcast@Zacks.com
In this episode of ETF Spotlight, I speak with Sean O'Hara, president of Pacer ETFs. We discuss REIT ETFs, particularly those poised to benefit from the rise of 5G, cloud computing and e-commerce.
Real Estate is among the best performing sectors this year with a return of almost 30%, outpacing the S&P 500's nearly 19% return.
In 2016, S&P Dow Jones and MSCI had separated REITs and other real estate companies from the Financials Sector and elevated them to a new sector under the GICS classification. Equity REITs make up about 98% of the Real Estate sector. Mortgage REITs remain in the Financials sector.
REITs own and operate income-producing real estate. They have done very well this year as they have low exposure to trade tensions. And Income focused investors find them attractive in the low rate environment as they pay out juicy dividends.
REITs have stable cash flows so they hold up relatively better during uncertain markets. They also add diversification benefits to the portfolio.
Some specialized REITs have posted much better returns than the broader sector.
The Pacer Benchmark Data & Infrastructure Real Estate SCTR ETF (SRVR – Free Report) invests in companies that generate revenue from real-estate operations in the data and infrastructure sector. These are mainly the builders of 5G and cloud computing infrastructure.
SRVR is up about 40% this year. Equinix (EQIX – Free Report) , American Tower (AMT – Free Report) and Crown Castle International (CCI – Free Report) are its top holdings.
The Pacer Benchmark Industrial Real Estate SCTR ETF (INDS – Free Report) invests in industrial REITs that are part of the e-commerce distribution and logistics networks such as warehouses and distribution centers, and self-storage facilities. With the rollout of Amazon (AMZN – Free Report) )'s Prime One-Day shipping, the need for such warehouse and facilities will go up.
INDS has gained about 34% this year. Prologis (PLD – Free Report) , Duke Realty (DRE – Free Report) and Liberty Property (LPT – Free Report) are its top holdings.
Please visit PacerETFs.com to learn more about these ETFs. Make sure to be on the lookout for the next edition of ETF Spotlight! If you have any comments or questions, please email podcast@zacks.com.
Want key ETF info delivered straight to your inbox?
Zacks' free Fund Newsletter will brief you on top news and analysis, as well as top-performing ETFs, each week. Get it free >>