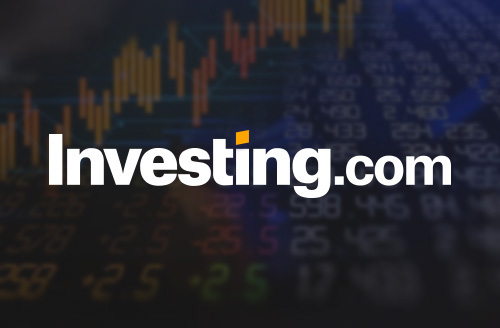 • Ben Rains and Dan Laboe Agree to Disagree on market valuation – is it still overvalued after this correction? Or is it harder to compare because of historically high valuations and a different interest rate environment? And does this tech-driven rally play a part?
• Kevin Matras answers questions covering what you should do about the recent pullback and what stocks will do ahead of the election in Zacks Mailbag
• Sheraz Mian and Dan choose one portfolio to give feedback for improvement
• Market conditions from both fundamental and technical views
• The full list of top-performing stocks over the past 30 days
• New stocks added to the Zacks Ultimate portfolio
• And much more
Simply log on to Zacks.com and view the September episode here. And please let us know what you think of these monthly episodes. Email all feedback to mailbag@zacks.com.
Even though the Fed told the market what it wanted to hear, stocks still moved mostly lower on Wednesday as tech again came under pressure.
It looks like we're going to have these historically low rates for years to come. The Fed doesn't expect any hikes until 2023 as it continues to do all it can to keep this economy moving amid unprecedented conditions.
Stocks initially moved higher on the news because there are two things the market can't get enough of right now: vaccine progress and free money.
However, the momentum was only temporary as stocks moved sharply lower late in the session. The only index to manage a positive close was the Dow, which inched forward by 0.13% (or nearly 37 points) to 28,032.38 for its fourth straight day of green.
But the other major indices saw their first negative closes of the week. The NASDAQ had the sharpest decline of 1.25% (or nearly 140 points) to 11,050.47, while the S&P slipped 0.46% to 3385.49.
The FAANGs had a rough time with all the names sliding by more than 1%. Facebook (NASDAQ:FB, -3.27%) declined the most with Apple (NASDAQ:AAPL,-2.95%) right behind it.
So what happened? Stocks have been in a good mood this week and were headed higher again today upon reiteration of this utopian monetary policy. And then it took a header!
Well, it's really no surprise that rates will stay this low for the foreseeable future. Chair Jerome Powell stated many times that he'll do whatever it takes to keep the economy strong. So today's news was most likely priced in.
And let's not forget that we're still waiting for another coronavirus relief package. Mr. Powell certainty hasn't forgotten.
In today's statement, he mentioned the need for some help out of Capitol Hill to give this economy the best chance to weather this pandemic and bounce back strongly.
In other words, the Fed will continue to do all it can in this crazy environment… and now it's time for Washington to do the same.
Today's Portfolio Highlights:
Home Run Investor: The chip space should have a strong tailwind moving forward, so that's where Brian went for today's addition to the portfolio. The editor picked up Ultra Clean (UCTT), a developer and supplier of critical subsystems for the semiconductor capital equipment, flat panel, solar and medical device industries. The stock was a winner for this service at about this time last year when it brought a return of 34%. UCTT has a great earnings history with an average surprise of 39% over the past four quarters, while rising earnings estimates have made it a Zacks Rank #1 (Strong Buy). Plus, the valuation is attractive and its margins are moving in the right direction. Read the complete commentary for more about today's addition. By the way, the portfolio also sold the underperforming Griffon Corp. (NYSE:GFF) and Healthways (TVTY) positions on Wednesday.
Counterstrike: Fed meetings are always a great time to take some risk off the table, especially if you have some nice returns to cash. Jeremy made three moves on Wednesday, including banking a double-digit winner. The editor sold half of Crocs (NASDAQ:CROX) for a 21.1% return in about six weeks and all of Williams-Sonoma (NYSE:WSM) for 9.2% in just under three months. The portfolio also covered Upwork (NASDAQ:UPWK) for a slight loss.
Stocks Under $10: Just one day in the portfolio and Cornerstone Building Brands (NYSE:CNR) is already a top performer by gaining 12.1% on Wednesday. However, for the second day in a row, the best result among all ZU names was Digital Turbine (NASDAQ:APPS). The stock rose another 12.4% today in addition to yesterday's advance of more than 13%. In other words, this portfolio had the two biggest movers of the session.
Until Tomorrow,
Jim Giaquinto
Believe it or not, this article is not available on the Zacks.com website. The commentary is a partial overview of the daily activity from Zacks' private recommendation services. If you would like to follow our Buy and Sell signals in real time, we've made a special arrangement for readers of this website. Starting today you can see all the recommendations from all of Zacks' portfolios absolutely free for 7 days. Our services cover everything from value stocks and momentum trades to insider buying and positive earnings surprises (which we've predicted with an astonishing 80%+ accuracy). Click here to "test drive" Zacks Ultimate for FREE >>