Wall Street is preparing for a big week of earnings that will offer a better read of the apparent economic slowdown, CNBC's Jim Cramer said Friday.
During Friday's session, the Dow Jones Industrial Average slid nearly 69 points. The S&P 500 and Nasdaq Composite also slipped 0.62% and 0.74%, respectively, as the market digested a full week of the latest quarterly results. The two latter indexes posted their worst weeks since May.
"You need to understand that we're about to embark on the busiest week of the year for industrial earnings," the "Mad Money" host said. "We'll be flooded with new information, and if you can't handle it or handle all the noise … this might be the perfect week to take your summer vacation."
Here is Cramer's game plan for the trading week of July 22: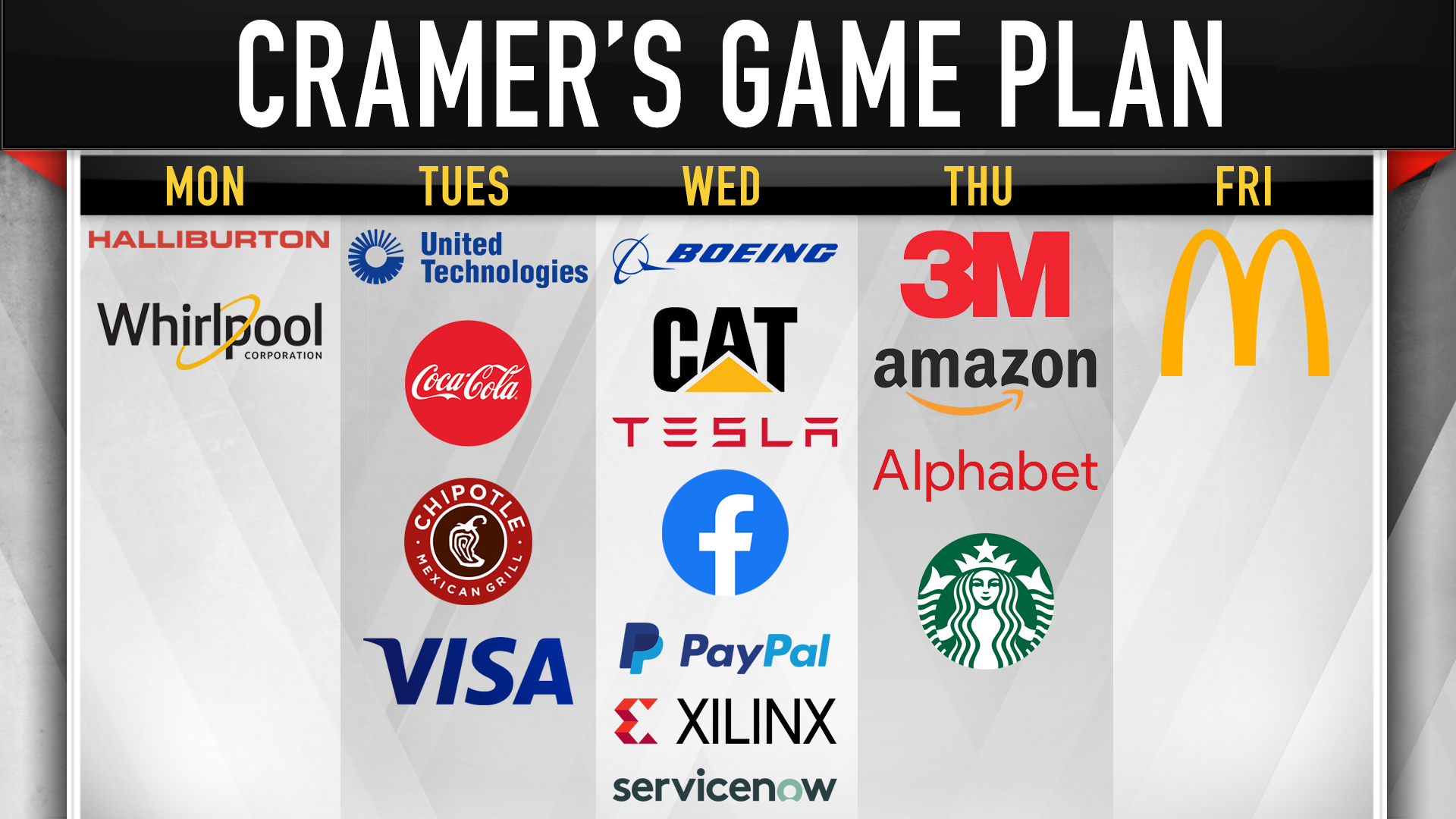 Monday: Halliburton; Whirlpool
Halliburton: The oil service company reports earnings before the market opens. Cramer thinks the results will be suboptimal.
Halliburton could signal a stronger second half of the year, Cramer said, "but this market is not the least but sanguine about oil."
Whirlpool: Whirlpool's results come after the bell. Cramer also thinks the report will be subpar, but says the company could offer key details about the consumer.
"The banks have told us that the consumer is flush," he said. "Whirlpool's washer and dryer sales are going to tell a better tale."