Economic Outlook
The week of March 11 will be a busy one for economic data with China, U.K., and German industrial productions. U.S. on Monday, U.S. Industrial Production on Friday, plus CPI and PPI's mid-week. It is enough to get the market moving one or another.
The Tides Turn
A lot has changed in just a few days. Believe or not, it was only last week that I had thought stocks –for the most part, could continue to rise over the short-term. But we never got those big market break out we had been looking for, and instead, stocks have weakened, which has caused some of my ideas from last week to fail miserably or forced me to reverse my prior views. Of course, I would rather be right more than wrong, but last week proved to be more challenging than previous weeks. So we can only try again, and see how things go.
Asian Markets
The most significant risk continues to be to the downside at the moment. Asian markets, especially, South Korea, Hong Kong, and China are all suggests a short-term pullback is likely warranted. Again, I continue to believe this just all part of a healthy pullback in the longer-term rising market.
asia markets
S&P 500 (SPY)
The had a nice lift on Friday into the close, but as I mentioned at that time, it looked merely like a gap fill. I continue to believe that the S&P 500 heads lower throughout the next few days. The next level of support to watch for is 2,716.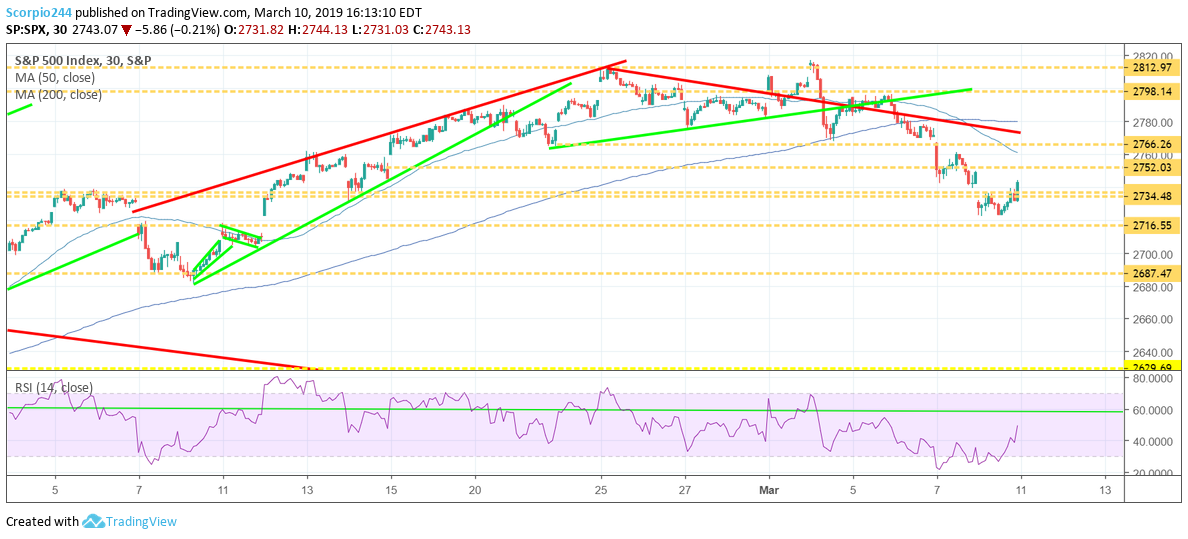 S&P 500, spy
Russell 2000 (IWM)
The finished the week at a weak level of technical support around 1,521. I don't expect that level